UNIBOR Low Profile Edition allows for unprecedented drilling power whenever needed.
Unibor Low Profile LP50+ Pro Series Electro-magnetic power drill.
The only 2″ diameter capacity by 2″ depth of cut low profile magnetic drill on the market.
Tight spaces, Full power…the Unibor LoPro goes where other drills can't!
Whether it's a beam with no clearance, a wheel well with less than the room necessary, or just a tight spot, The Unibor LoPro is the right drill for the right space.
With the right dimensions, the right power and the right brand,
our LoPro drill makes impossible jobs possible, and in the process, will get you out of a tight spot.
ELP50 LoPro KEY FEATURES:
Cutter capacity
2″
Depth of cut
2″
Countersink
1-3/16″
Total Weight
24.25lbs
Magnet Size
7-9/16″ x 3-15/64″
Motor
1200W
Great for Bridge building and Structural steel. The perfect tool for any general purpose fabrication.
Drill Smart Equipped:
LED Digital panel to display machine load and ensure safe and efficient working conditions.
Includes:
Warranty, Carrying case, Allen keys, Safety strap, Oil Feeder, Cutting Oil.
ELP50 LoPro Specifications:
Cutter Capacity
2″
Depth of Cut
2″
No Load Speed
250-500RPM
Motor Specification
1200W
Magnet Adhesion
2250 lbs
Length
13-5/32″
Height
7-3/64″
Width
3-15/16″
Magnet Size
7-9/16″ x 3-15/64″
Weight
25.25lbs
Motor
120V
Stroke
2-7/16″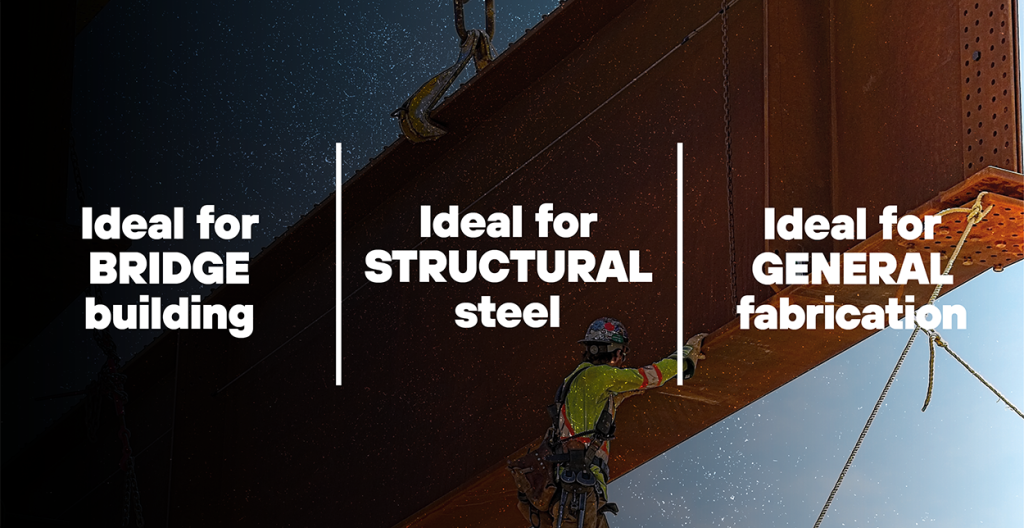 Questions? Call 800-350-8665